The poverty statistics indicates the 'need' in the country and that the large part of the population has very limited means.  In Sri Lanka, poverty figures refer to the share of individuals whose household per capita consumption falls below the official poverty line. This poverty headcount index is the standard measure of the incidence of poverty. Accordingly, in 2012/13 the total population of Sri Lanka is 20.7Mn of which 6.7% of population lives below the national poverty line, which amounts to 1.4Mn and 50.5% of the population aged 15 years and above is employed with half education. (Poverty in Sri Lanka, 2017).  Mannar, Monaragala,and  Mullaitivu  are the main districts that are severely being affected with poverty and  Ratnapura, Kurunegala and Galle are the districts with highest number of population below poverty line. (Talking Economics, 2015).
Poverty is scattered over 24 districts and the areas affected by severe poverty has been presented in the exhibit below.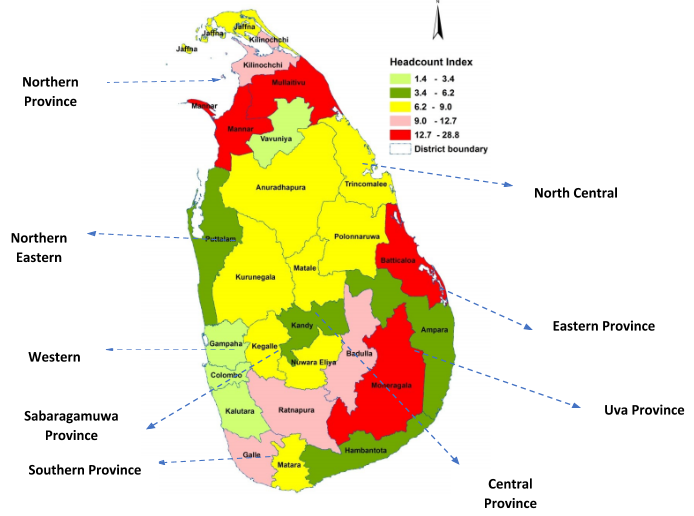 The statistics reinforces how large the market size and a scalable improved service needs to be provided in order to eradicate poverty and to create a shared prosperity across the country mainly targeted around the Northern, Eastern, North central and Uva provinces.
A per the latest census 2012/2013 further poverty headcount index spilt by district has been presented in the exhibit below along with the 1.4Mn market size split by region.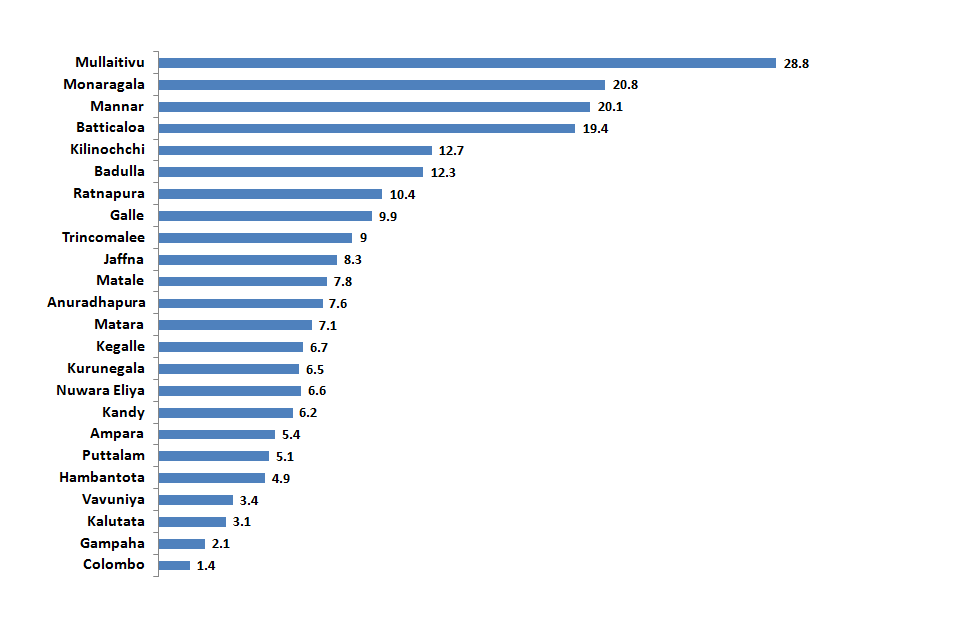 Poverty Headcount Total N=1.4Mn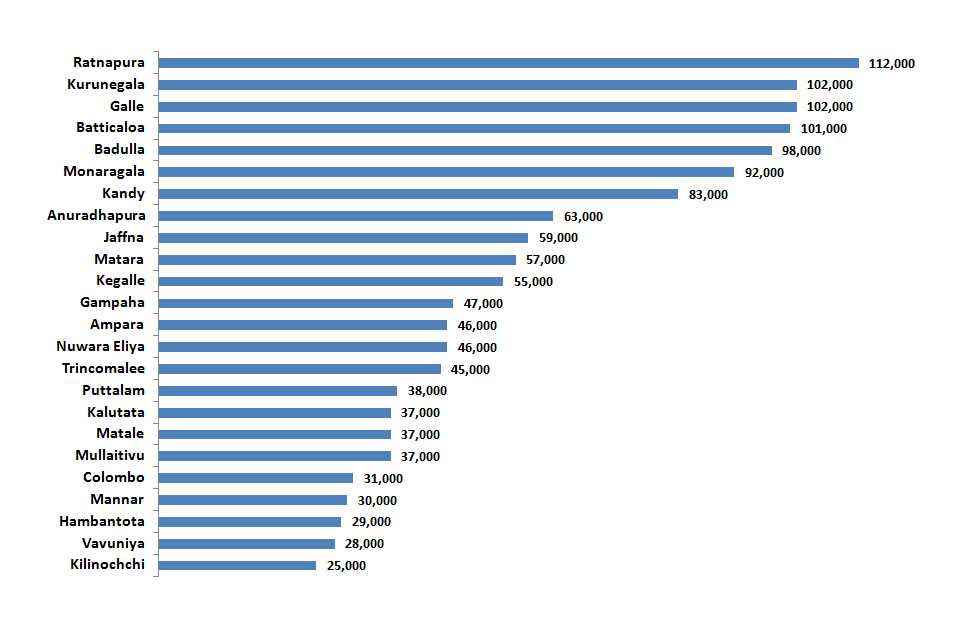 Currently SLCF has registered institutions in Mannar, Jaffna, Vauniya and Galle with a total of 2,000 beneficiaries benefits through specific projects, and by 2020 SLCF aims to expand into 6 more districts which has been further explained in the growth plan. SLCF selected Colombo as a centre for registration and legislation purposes.