Current Beneficiaries around Sri Lanka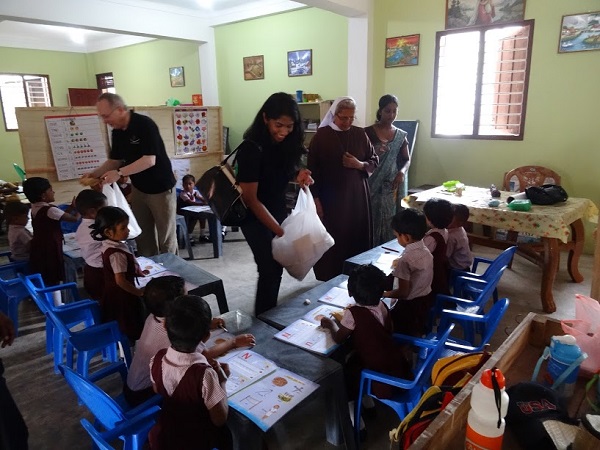 Carmel Pre-School- Vavuniya
The beneficiary that SLCF supports in Vavuniya is Carmel Pre-School located in Pampaimadhu Vavuniya, in 10KM distance from the Vavuniya town. This is a mixed nursey that serves around 40 children from various communities. As the school is located in far distance from the town this school does not have access to basic and necessary resources and lacks in basic school facilities. The school is managed by two nuns. One is Rev Sister Roche Theresilda who was one of our primary contacts of one of our beneficiaries Acthuvaley Convent of Our Lady Lanka.  The management receives Rs. 15,000 from the government on a monthly basis equivalent to £75. But this fund is only enough for electricity, water, food, medical and day to day activities and there are no excess funds to invest back into children's education or other school welfare. Majority of the parents are single or some children have no parents and brought up by their grandparents. The only hope of the parents to give a good roust education for their children and see them prosper in their future lives.
SLCF has taken initiative to support this school by providing support to develop skills, and supporting with infra structure to build a kitchen.
Projects:
To build a new swing set and supporting single mothers to develop their entrepreneurial skills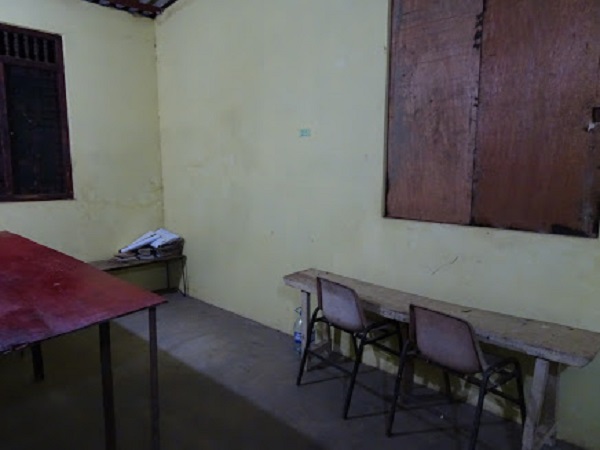 Chinabay  - Trincomalee St. Anthony's Church
Another initiative that SLCF has taken in Trincomalee - ChinaBay with Rev. Father Geroge Dissanayake's support at St. Anthony's church is to build a computer hub facility to provide digital support for disadvantaged children and communities. Only international and private schools located in centre of Colombo having parents with wealthy background have access to computer facilities, access to internet and make use of the benefits of internet for educational purposes. SLCF wanted to ensure the children from disadvantaged backgrounds should also benefits of the internet and have good level of access to computer facilities. To fulfil this concept SLCF has taken three locations that a high in poverty index and started on a journey to build three computer lab facilities – namely in Negombo, Jaffna and Trico. Negombo and China Bay facility will be aimed to completed by December 2018 and Jaffna by June 2019. Trinco Chinabay centre will be up and running by March 2018 under the supervisions of Rev. Father Geroge Dissanayake and SLCF Trinco Project Manager Mallika.
Project: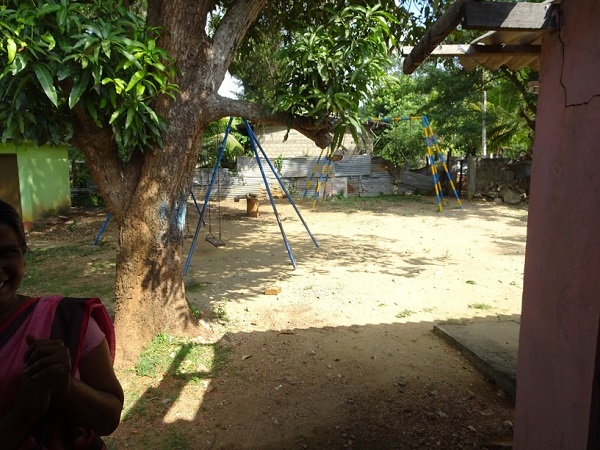 Chinabay St.Anthony's Pre School 
Another SLCF projects is to build a swing centre for the primary school children at St.Anthony's school and re built the bathroom for  hygiene reasons.
Project: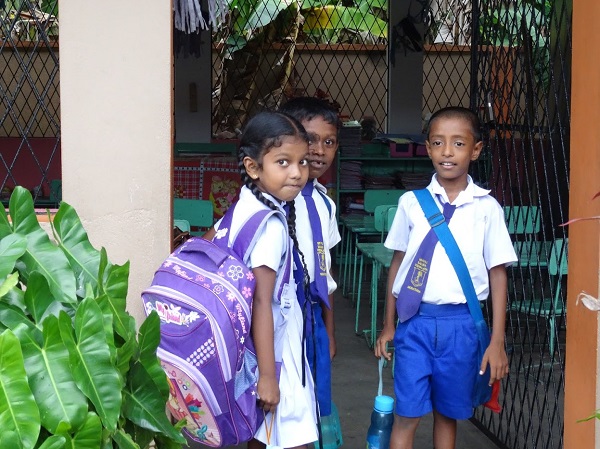 St.Mary's College -  Trincomalee
St.Mary's college is located at the heart of Trinco central a girl's school run by catholic nuns. This school in in the forefront of providing good education and sports but lack with digital support. SLCF has taken the initiative to lend a lap top to St.Mary's college to run a smart classroom for children to use internet to see academic videos and for educational related research purposes.
This school also runs a hostel that has about 30 orphan children. SLCF also supporting by providing tuition fees support for OL's and AL's children so that children gets an opportunity to study outside the classroom based studies and also to pass the key milestones in their education path. 
Project: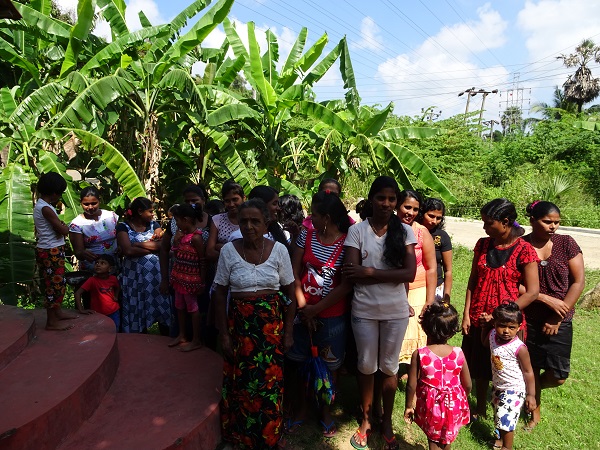 Deevara Gammanaya, Sewing and Beeralu Centre - Trincomalee
The beneficiary is located in China bay as well. SLCF essence is about hand out and not hand up. Supporting communities with key investments, by identifying their talents and existing resources in their surroundings. This will occupy them, bring out their talents and also uplift their welfare.  
Supporting fisher men's wives to participate in the community project and bringing out their entrepreneurial skills in sewing by building them a sewing centre. The overall concept of this project is to create a sustainable community and a sustainable future for the society.
Project: 
Developing entrepreneurial skills in sewing by building a sewing centre for the local fishermen's wives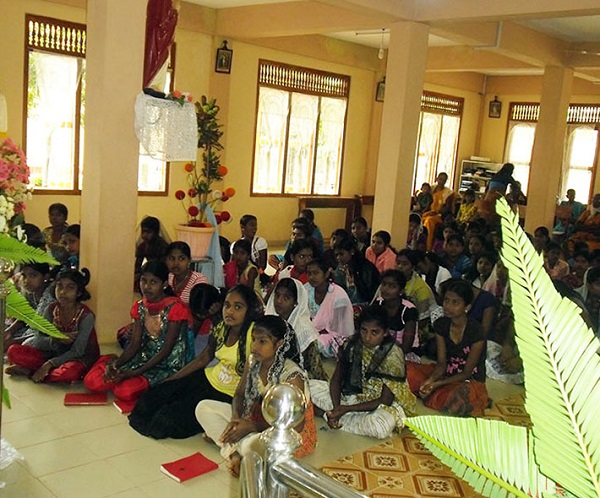 Convent of our lady of lanka
Convent of our Lady of Lanka is committed to running a school and a hostel for needy families of the poor section of society.
Among these children 20 are orphans,15 are fatherless and 10 are motherless. These children are from ages 10-22. The School main aim is to provide them shelter, security and education.
This school is administered by Rev. Sister M.Theresilda A.C Superior
Atchuvely
Projects
Rebuild of main building
Prizes for the graduation of the crafts students
Providing internet support / Laptop
Provide sewing machines and computers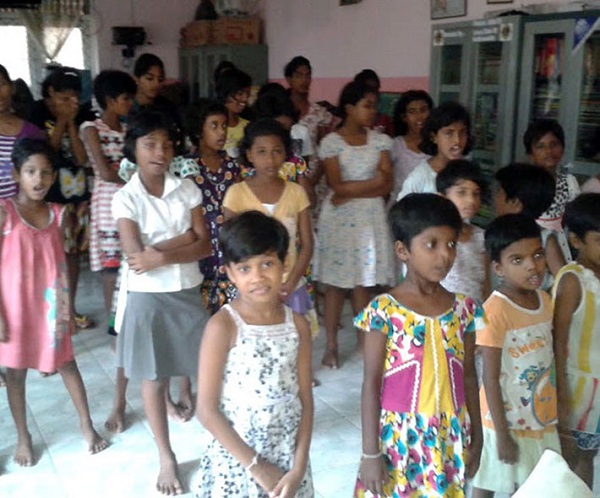 Lawris child development centre
It is home to 35 girls where they are provided with food, clothing and stationery items needed for their education.
It is managed by headmistresses Mrs. Ajantha and Mrs. Mallika Senanayake..
Projects
Organizing fun events, gift packs of day-to-day needs - Lawris child development centre
Trip to the cinema to show a 3D cartoon & lunch - Lawris child development centre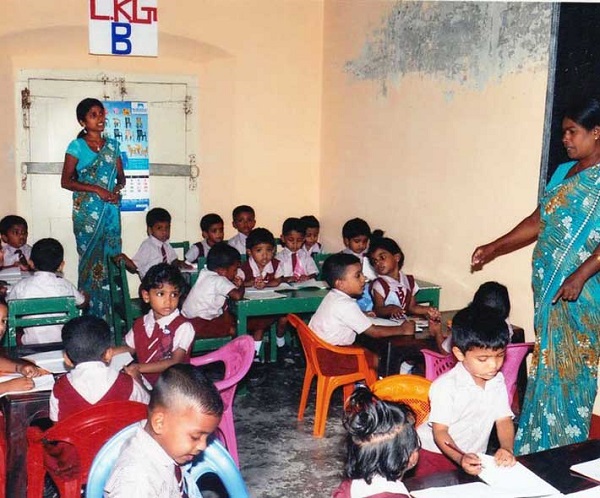 Madhu Matha & Joseph master memorial English school
Madhu Matha & JMMES for primary education were founded by their Managing Director Rev Sr.Rubarani Joseph in 2009. At present the schools have a total student population of 300 with 17 teachers. Both schools started with LKG and UKG and later with grade 1 and grade 2 and now they have reached grade 5 in year 2015.
Projects
Building a school for better education
Providing internet support / Laptop